Southside Groups are where Christians connect, make friends, provide and receive care, study the Bible, and grow spiritually closer to God. Joining a group is the number one way to get connected at Southside Church.
How to choose a group:
Choose a group that you feel is close to the stage of life that you are in, rather than a location. You will enjoy and feel most comfortable in a group with people you can relate to and share common interests and stages of life. Read the group description to learn more about the leader and the group type. If you have questions, we are here to help. If you would like to meet with a pastor that can guide you in your Southside Group search, we are here for you.
Meeting Types:
Virtual Groups: These groups meet entirely online (through video meeting software such as Zoom or Teams).
In-Person Groups: These groups meet in a person's home that follows all CDC guidelines.
Fusion Groups: These groups combine online and in-person meetings. It could be some people meeting in-person while others are online or alternating between online and in-person.
How to begin a group:
Visit Begin A Group to learn more about beginning a group.
Joining a Southside Group is as simple as 1 - 2 - 3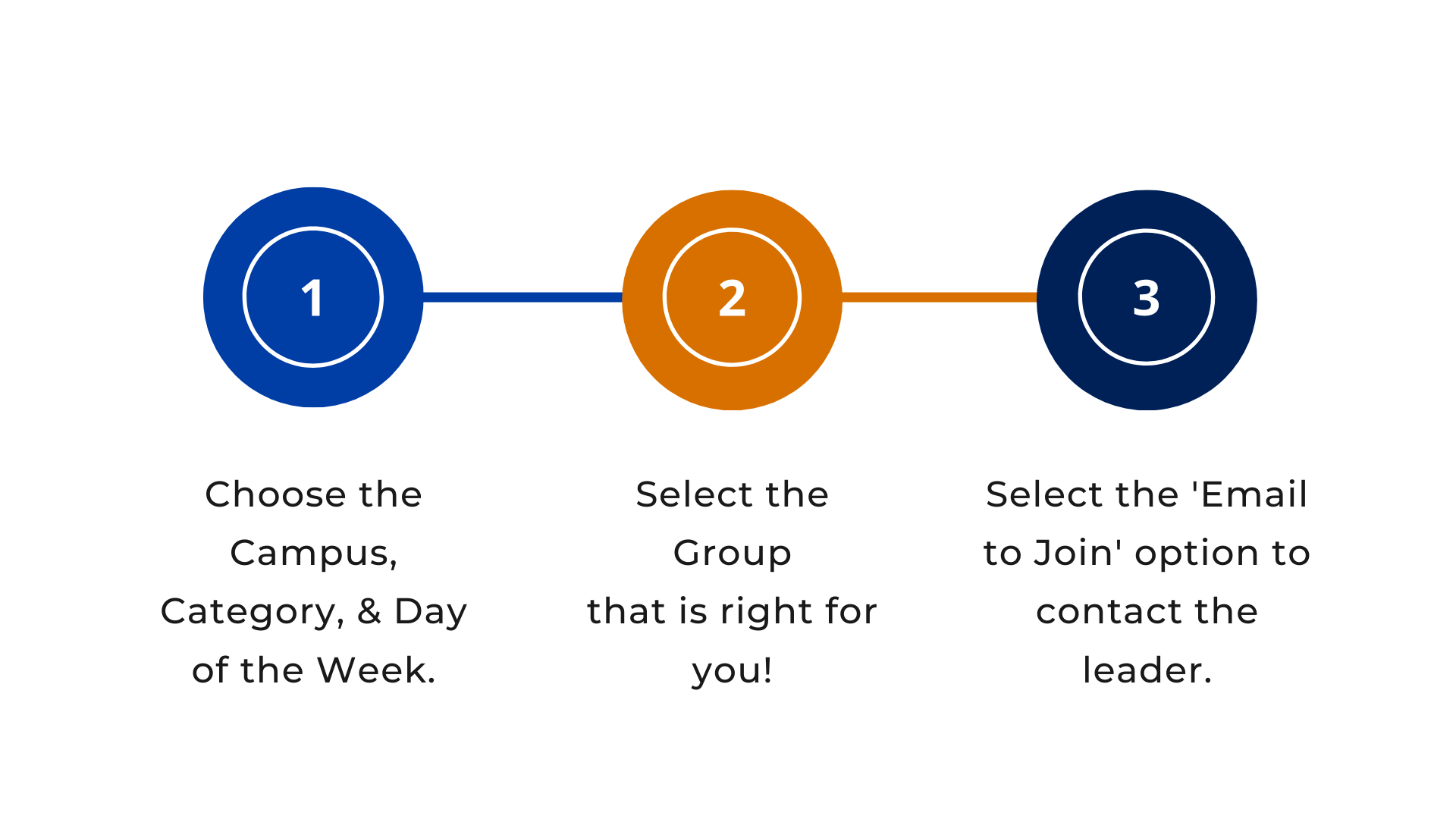 Start a Southside Group!
Click here to learn more about starting at Group at Southside church!
Children - Event - Caroling - 2021